John Liu, MD (guest post from OCTcases.com)
Optical Coherence Tomography (OCT) is a non-invasive imaging technology that uses light rays to capture high resolution, cross-sectional images of the anterior and posterior segment structures of the eye. OCT imaging is commonly used in helping to diagnose not just retinal pathology, but also diseases in neuro-ophthalmology, glaucoma, and uveitis.
Below is a guide and summary to a few high-yield resources that will improve your knowledge and skills at interpreting OCT images. Whether you are a medical student interested in ophthalmology, a resident hoping to hone your skills, or an eager learner who simply wants to know more about ocular imaging, these resources will guide you in the right direction!
OCTcases
www.octcases.com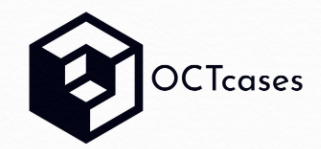 Quick Summary: OCTcases was created by a group of ophthalmology residents, staff physician and medical students at the University of Toronto. It is a free resource and delivers content in a convenient, case-based format. Each case begins with a small clinical vignette and is followed by a series of multiple-choice questions, as well as specific learning objectives.
Strength: OCTCases also provides useful guides on OCT interpretation including an entire section on "Review of Anatomy" and a basic guide on "Approach to OCTs." The approach section contains a systematic approach to interpreting macula OCTs, retinal nerve fibre layer and ganglion cell complex OCTs, anterior-segment OCTs, and even an approach to OCT angiography. All the images used in the case-based format are also conveniently organized in the "OCT Atlas" section for learners to search through a centralized database. They currently have over 65 real cases, and the website is continually being updated with more content each week. This resource has the largest free database of case-based OCTs.
These cases cover areas such as retina, neuro-ophthalmology, uveitis, and glaucoma. Disease presentations feature straightforward pathology such as age-related macular degeneration, retinal detachments, and vitreous hemorrhage, but also more advanced topics like Vogt-Koyanagi-Harada disease and paracentral acute middle maculopathy.

Eyeguru Practice Modules
www.eyeguru.org/practice
Quick Summary: EyeGuru is home to their own guide to common OCT pathologies as well as a series of practice modules that are accessible to anybody who has registered for an account (which is free)! The practice modules feature content with two levels of difficulty, ranging from beginner OCT (with 169 questions) to intermediate OCT (with 48 questions). There are also modules on fundus (with 49 questions) and topography (with 83 questions) imaging in the same section. The content is delivered in a multiple-choice fashion.
Strength: Like most other posts on Eyeguru, there is a handy comments & feedback section at the bottom, allowing for discussion on the cases. The large database of images and quick real-time feedback allows for superior image recognition and recall training for a variety of macula OCT images. Having the comprehensive website just a tab away also makes this resource a "one-stop-shop" for beginning ophthalmology trainees.

EyeCarePD
www.eyecarepd.com
Quick Summary: EyeCarePD is a resource spearheaded by Dr. David E Lederer, an ophthalmologist working in Montreal. It features a Course Catalog with various OCT interpretation packages for users to purchase.
Strength: These courses are also accredited self-assessment programs for continuing professional development (CPD) by the Royal College of Physicians and Surgeons of Canada. Additionally, there is a dedicated team that can answer questions about the course material via a handy chat function on the webpage.
Unfortunately, the majority of the courses come at a cost, ranging from $59.00 USD to $269.00 USD, depending on the package you buy. Additionally, at the moment, most of the packages are focused on macula OCT interpretation, with one package on glaucoma. However, if you have the means to purchase these terrific courses, you can obtain further exposure in OCT interpretation while also obtaining CPD credits in Canada.

American Academy of Ophthalmology (AAO): Introduction to Retinal OCT Interpretation Course
https://www.aao.org/resident-course/introduction-to-oct
Quick Summary: The AAO offers a free course designed to teach residents an introduction to the various elements and layers of a normal retinal in an OCT image. The course is a click-through module with specific learning objectives. Within each module, there are a series of informative slides, animations, as well as cases with multiple-choice questions to test the learner's knowledge.
Strength: The course does an excellent job highlighting an introduction to OCT. It allows learners to accurately identify and describe retinal pathologies and the location of abnormalities in OCT images, and how to diagnose them and suggest next steps in their evaluation or treatment.

ODwire OCT YouTube Videos
www.ODwire.org

Quick Summary: ODwire is the largest online network exclusively for eye care practitioners – including optometrists, ophthalmologists, and opticians. Their YouTube channel features various shows and webinars. In terms of their OCT teaching, they feature a handful of different videos discussing OCT interpretation. One particular video "Mastering OCT Interpretation with Dr. Mark Friedberg" has been viewed over 250,000 times. It is a 1 hour and 40-minute lecture teaching interpretation of OCT with both normal and pathological anatomy.
Strength: Browsing through the ODwire YouTube channel, users will also notice a handful of other videos discussing OCT interpretation, but by far Dr. Mark Friedberg's video is the most popular. In his video, there are also a series of cases at the end that Dr. Friedberg runs through.

Atlas of Retinal OCT
Textbook
Quick Summary: The Atlas of Retinal OCT is a hardcover textbook published in 2017 and authored by Drs. Darin R. Goldman, Nadia K. Waheed, and Jay S. Duker. It is an excellent reference guide with annotated OCT images for over 25 different retinal and vitreoretinal conditions. There are nine parts, each referring to a particular collection of diseases (such as "isolated macular disorders," "vaso-occlusive disorders," and "retinal and choroidal tumours," etc.), and numerous chapters within each part referring to specific diseases.
Strength: This textbook provides high-quality images that show precise detail and assist with rapid, accurate clinical decision making. There are also succinct summaries with key OCT features for each retinal condition displayed in an easy-to-read format.
Unfortunately, like any textbook, access to it will come at a cost. The retail price is roughly $200 USD, although used copies can be found at lower prices on Amazon. However, if you have the means to purchase this book, it would be an excellent, well-organized reference guide that you can always rely on.